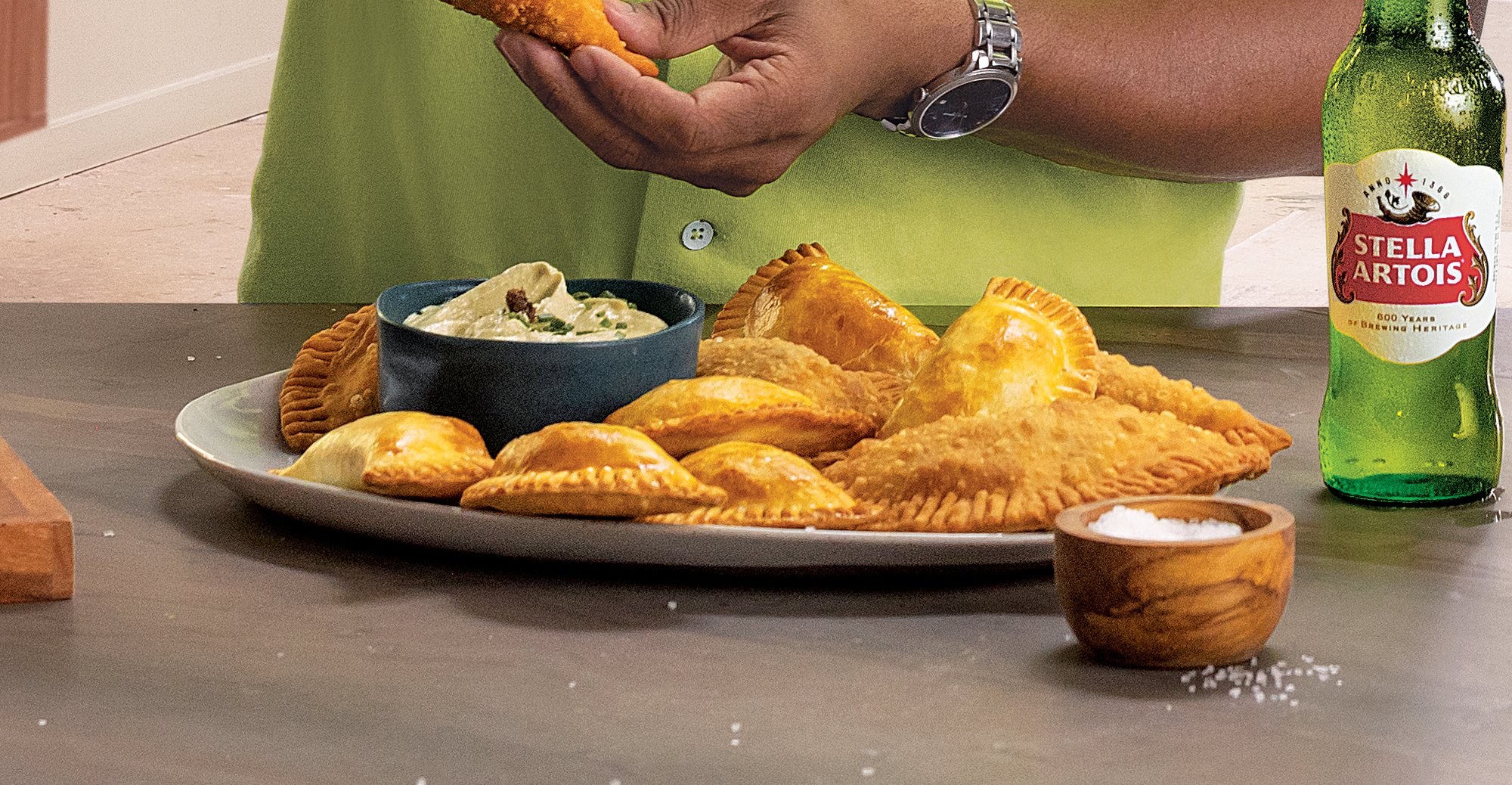 JJ JOHNSON
Vegan Chopped Cheese Empanadas With Cashew Cheese Dip



Scallions
White Onion
Thyme Leaves
Paprika
Garlic Powder
Onion Powder
Ground allspice
garlic
scotch bonnet pepper
piece peeled ginger
olive oil
plant based meat
fresh breadcrumbs
vegetable stock
burnt brown sugar
kosher salt
ground black pepper
1 ⅓ roughly chopped
⅔ cup diced
4 tsp
4 tsp
2 tsp
2 tsp
2 tsp
1 clove, minced
1
1 ¾ inch
2 tsp
2 ib
⅔ cup
⅔ cup
2 tbsp
2 tsp
½ tsp
cashews
coconut milk
veggie stock
ground cumin
Ground cardamom
turmeric
lime leaf
salt to taste
1 qts
1 qts
1 qts
1 tsp
1 tsp
1 tsp
1 ea.
Vegan Empanada Mix
1. Saute the plant base meat in olive oil.
2. Once full cooked, add in onions, saute for 5 min.
3. Add in garlic and saute for 2 min.
4. Add in spices of Paprika, garlic powder, onion, powder, allspice then add in all the other ingredients.
Cashew Cheese Dip Directions
1. Boil in cashews in the veggie stock until tender.
2. Toast cumin, turmeric and cardamom, add coconut milk, add lime leaves and reduce ¼.
3. Add boiled cashews to milk & blend until smooth.
4. Add more veggie stock as needed.